Kia Brake Pad
We can offer Korean vehicle Kia all the series Brake Pad.Such as Kia Picanto,Eurostar,Optima,K3,K2,K5,Pride,Rio,Cerato,Forte,Cerato,Sephia,Sorento,
Sportage,Carens,Ceed,Soul ,Bongo.Our friction material can make it according your requirments .
we gurantee supply the Brake Pads no nosie ,no asbestos ,long-service ,low dust.
Our brake pads' range is more than 1500 types ,If you need more items ,please send me your query list to my mail account ,i will make quoation according to your item number,such as OEM NO,FMSI NO.,fdb NO.,AK NO,MK NO,LUCUS NO,WP NO ,LPR NO.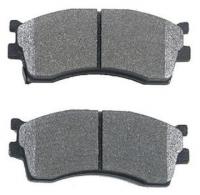 Yancheng

Jolin

Auto

Parts

Co.,

LTD

Email/Skype

:

angie@autopartsjolin.com

FAX:

0515-88280889
ITEM
FMSI

NO.
FDB
WVA

AK

NO.
MK

NO.
REMSA
AP
LUCAS
MINTEX
ICER
WP
OE

NO.
Vehicle
1
D649-7529
FDB982






502.02
LP912
GDB3096
MDB1754


DB1335
0K20A3323Z
Kia
2
D670-7550
FDB1034
21892




600.02
LP1021
GDB3123
MDB1747
141270


0K0113323Z
KIA
3
D719-7550A




















0K0113323Z
KIA
4
D766-7529










LP1630
GDB3224
MDB2010




OK2A33323Z
Kia
5
D774-7641
FDB1536
23442




739.02


GDB3241
MDB2094
181370


0K045-33-23Z
KIA
6
D889-7767


23873/4/5










MDB2050




58115FDB00
KIA
7
D1074-7979



24218

/24219





21134.02


GDB3367






58101-2FA10

KIA CERATO

/SPECTRA


(FE22/FE24)

8
D1156-8266






















KIA

RIO

LX2006
9
FDB757


20191








GDB737








Kia
10
GDB3173
FDB1125




















KIA
11
GDB3261
SP1116




















KIA
12
GDB3263




A-428WK
D9015














Kia
13




23484




662.02


GDB3263
MDB1293
141246


OK72A-33-28Z
KIA

MOTOR


SPREGIO