We can offer European vehicle BMW all the series Brake Pad.Such as BMW Serie1 E81 E 87 E82 E88 Brake Pads, BMW Serie3 E21 E30 E36 E46 E90 E91 E93 brake pads, BMW Serie5 E12 E28 E34 E39 E60 E61 E24 brake pads.
Our friction material can make it according your requirments .your requirments.Material containe Semi-Metallic brake pads , Ceramic Brake Pads, low metallic brake pad,we gurantee supply the brake pads no nosie ,no asbestos ,long-service ,low dust.
Our brake pads' range is more than 1500 types ,If you need more items ,please send me your query list to my mail account ,i will make quoation according to your item number,such as OEM NO,FMSI NO.,fdb NO.,AK NO,MK NO,LUCUS NO,WP NO ,LPR NO.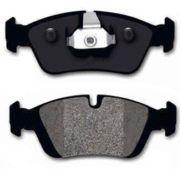 <
Yancheng

Jolin

Auto

Parts

Co.,

LTD

Email/Skype

:

angie@autopartsjolin.com

FAX:

0515-88280889
ITEM
FMSI

NO.
FDB
LUCAS
MINTEX
OE

NO.
Vehicle
1
D31-7255
FDB002/FDB190
GDB656
MDB1002
1605710/2724631/77012011159
Audi

BMW

Mercedes-Benz

Saab

Opel
2
D109-7043
FDB116
GDB611
MDB1099
0060741106
AlfaRomeo

BMW

Opel
3
D109-7391
FDB391
GDB364
MDB1099
0060741106
AlfaRomeo

BMW

Opel
4
D278-7181
FDB320/FDB303
GDB884
MDB1302
43022SF1S00
BMW

Mercedes
5
D278-7342






14201020
BMW

Mercedes
6
D279-7182
FDB296/FDB562




3411156744
BMW
7
D394-7284
/FDB779
GDB916
MDB1393
34111153910
Jaguar

BMW
8
D394-7395
FDB577
GDB1064
MDB1516
JLM1829
Jaguar

BMW
9
D394-7397
FDB953
GDB1098
MDB1613
425094
Jaguar

BMW
10
D395-7285
FDB256
GDB298
MDB1230
34111155076
BMW
11
D396-7286
FDB578
GDB917
MDB1369
34211157334
BMW
12
D396-7449
FDB578/FDB632/FDB850
GDB917
MDB1369
34211157334
BMW
13
D487-7367
FDB669/FDB981
GDB817
MDB1402
0004209120
BMW

Mercedes-Benz
14
D493-7373
FDB660
GDB820


34111154442
BMW

Land

Rover
15
D493-7601






34111154442
BMW

Land

Rover
16
D548-7427
FDB857
GDB1119
MDB1552
34211159960
BMW
17
D558-7437
FDB725
GDB1100
MDB1538
34111160356
BMW
18
D639-7517
FDB998
GDB1269
MDB1752
34111162210
BMW
19
D681-7560
FDB997
GDB1261
MDB1745
34111163307
BMW
20
D682-7561
FDB1001
GDB1285
MDB1746
34111162884
BMW
21
D683-7427
FDB1483
GDB1304
MDB2004
34216761240
BMW
22
D692-7286
FDB850
GDB1189


34211163395
BMW
23
D725-7592
FDB1073
GDB1264
MDB1817
34111164330
BMW
24
D763-7631
FDB1075
GDB1344/1265
MDB1879
1020321
BMW
25
D809-7683






34212226010
BMW
26
D945-7846







5093183AA
BMW